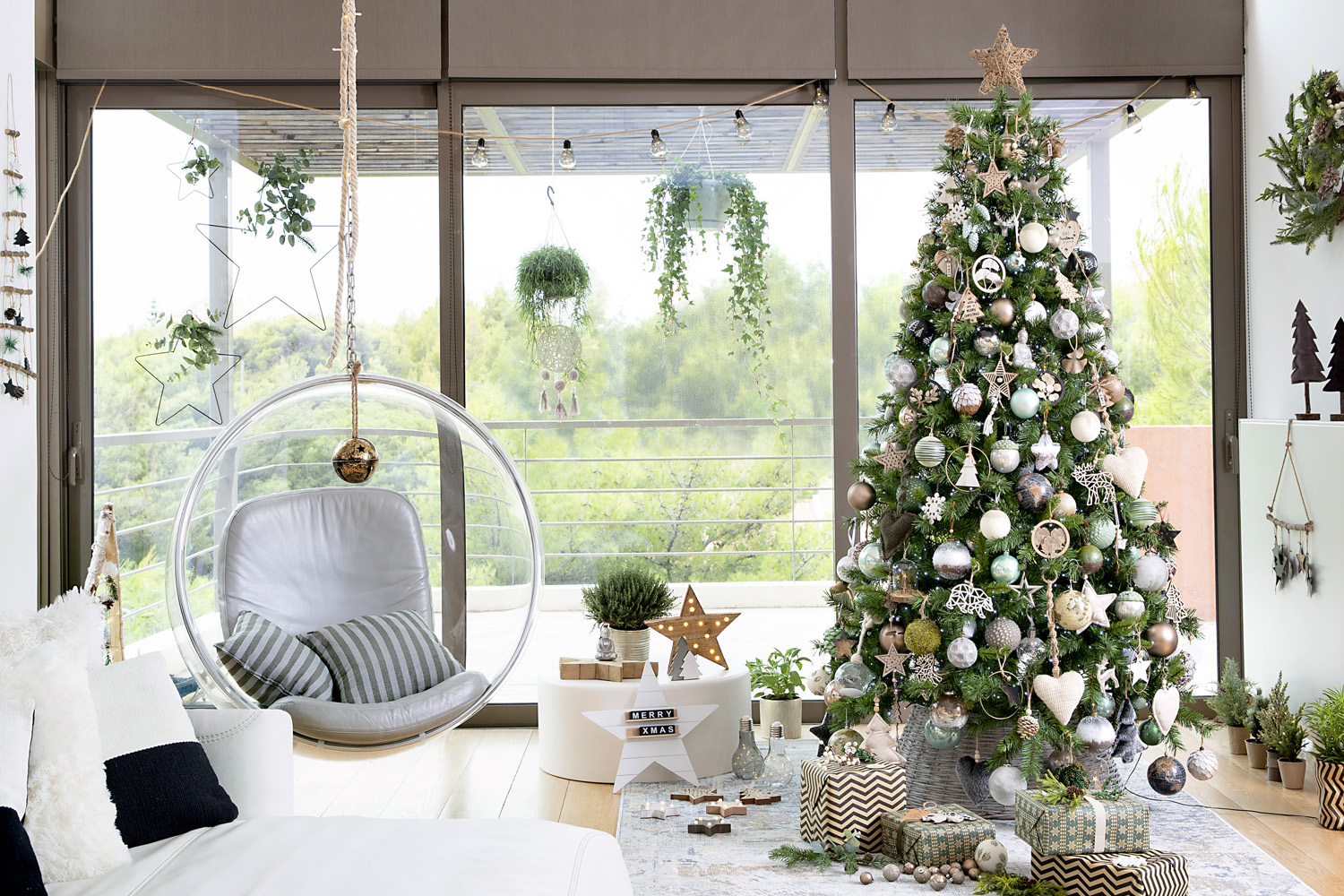 Christmas is on its way: Santa's sleigh starts its journey around the world, the kids can't wait to meet him and for you it's the best opportunity to beautify your daily life, decorating your home . We are here to inspire you and suggest you the 5 most popular trends in Christmas living room decoration for 2019. Shall we start?

The 5 hot trends for impressive Christmas living room decoration

Industrial Green Factory
If you are a nature lover, this style is perfect. To bring a forest setting to your living room, you need to act like an elf! Prefer a neutral color palette in shades of beige, off-white and brown, to emphasize the dominant color, green. Trust the earthly beauty of natural materials and choose glass lamps and decorative ornaments made of wood or fabric such as burlap. Stars from twigs or ropes and pine cones garlands will complete the atmosphere of nature that you want to exude your living room. Finally, remember that this style is the most suitable solution for a small living room Christmas decoration. Its unpretentious and austere style does not require many ornaments, so it can be chosen for smaller spaces.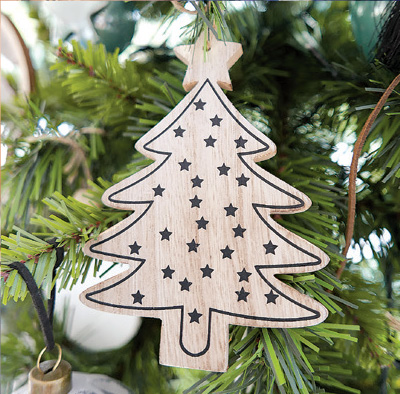 Exotic Luxury Glamor
For those of you who are officially celebrating Christmas, you have just found the style that suits you. Here, the combination of red with gold dominates. From the bright red lights of the Christmas tree and the purple velvet of the sofa cushions, to the golden star at the top of the fir tree and the warm lights, your living room acquires a tone of grandeur. However, the key move that will take off the Christmas decoration of your living room with an air of originality, is the exotic touches! Dare to add to the decor ornaments in pink and orange tones, literally decorate your tree with brightly colored flowers and add ornaments with prints such as leopard. This "marriage" of luxury with the exotic element will steal the show.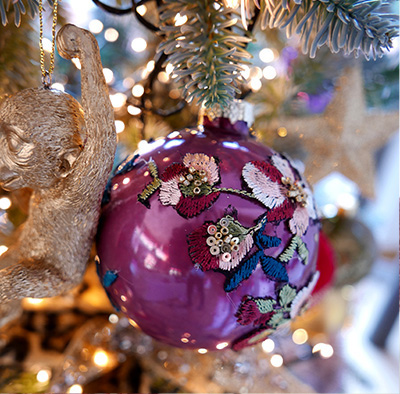 Country Charm Vintage Candy
Christmas is the best time to feel like a child again and a good start is to decorate your living room with the most playful style. Choose for your tree Christmas lights in all colors but also ornaments-sweets, lollipops, and animals in miniatures. At the base of the tree fits perfectly the traditional manger, preferably in a material that has the effect of wood. For the rest of the space, pine cones, large and small Christmas socks, as well as Santa Clauses in various sizes, have their place of honor. Original Christmas decoration ideas are wooden toys, such as bicycles and trains, but also handmade ornaments, such as small, wooden fir trees, hung on the wall. With this Christmas style decoration,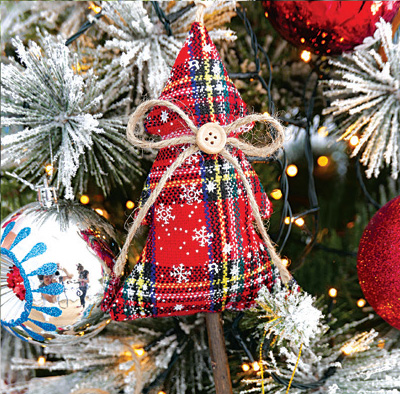 Boheme Boho Spirit 
If you miss a road trip in the past, the boho style will take you to the ΄70s, maintaining its aesthetics today. All you need to do is let go of the magic of colors. So "dress" your living room with color from top to bottom: hang candles on colorful lanterns, "wrap" the walls with colored garlands and try to decorate the base of your tree with a knitted, round carpet. As for the tree itself, decorate its branches with fabric balls and pom-poms in bright colors. Christmas stockings in patchwork fabrics and our favorite dreamcatchers in their minimalist version will complete the balance between vintage aesthetics and modern style.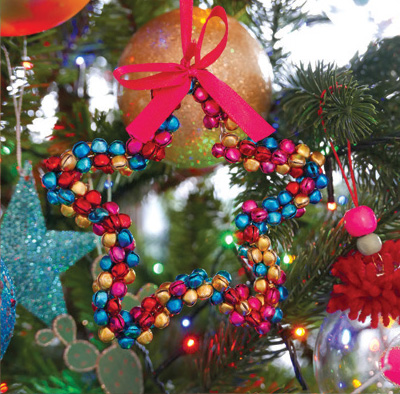 Classic Ice Fantasy
The fabulous beauty of Christmas finds its ultimate expression in this style of decoration, which takes you to the imaginary world of the snowy bottom! Here, pastel tones match, so the best option is a fir tree decorated with balls in deep blue, pearl white, silver and light blue pastel. You can move in this palette for the rest of the decorative elements, choosing white and silver pine cones as well as ornaments-snowflakes or decorations reminiscent of crystals, so that you have the effect of ice. However, to complete the fairytale setting, you will welcome the sea creatures in your living room! Dare to decorate your Christmas tree with seahorses, fish, starfish and shells, in embossed textures with rhinestones, glitter or pearls,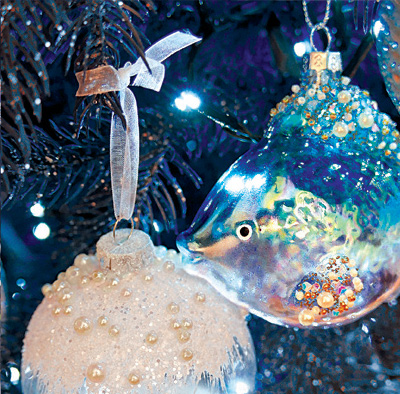 Extra tips: Christmas balcony decoration
The outdoor space of the house is the first image that welcomes us in the festive atmosphere. Therefore, the Christmas decoration style is a matter not only of the living room but also of the balcony! First of all, the simplest way to decorate is to pass lights and garlands around the railings of your balcony. If you want to make the Christmas presence more intense in this space, spray the pots with silver-gold dust and wrap them with ribbons. Alternatively, you can use intact pots and fill them with pine cones and light bulbs. So, the glow of Christmas will beautify your home inside and out!

Other useful tips & tips for Christmas home decoration
•Christmas table decoration: The top trends of 2019
• 5 + 1 tips for the ultimate Christmas fireplace
• Christmas tree decoration: 5 tips you need to know

We hope you were inspired by this year's trends in your Christmas living room decoration, so you can customize it the style that suits you and to impress friends and acquaintances. As much as you can imagine the Christmas decoration of your living room, you will find everything you need at LEROY MERLIN! Visit the nearest LEROY MERLIN store, or place your order in the brand new e-shop and choose decorations for your home and living room of high aesthetics at amazing prices! Happy Holidays!