Carpets require minimal maintenance.
Quite often a simple vacuum cleaner is enough to keep a carpet in very good condition for several years.


For smaller carpets that are more difficult to clean with a broom, you can use a 
carpet hammer
 .
To protect against dust and easy storage in a closet, Leroy Merlin recommends 
plastic carpet bags
 .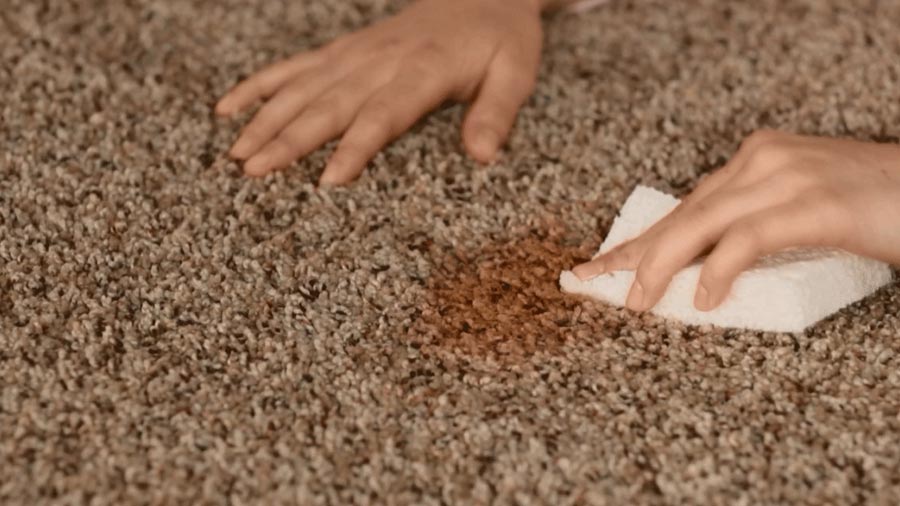 If liquid falls on the carpet, it is advisable to use absorbent paper to collect the most liquid.
If a trace of stain persists, you can gently wash the carpet with soap and water without having to rub much.
In general, it is best to avoid carpets with a thick pile if you do not need them at all, because the fibers do not dry very easily.

• Before using a product, try it on a spot on the carpet that is not very visible to see if it causes discoloration or damage to the carpet. •
 Oily Stains
 :
 Use Marseille soap or black soap with water. For difficult stains, there are suitable cleaners on the market that will protect your carpet from damage. The use of ammonia can be effective in difficult cases, but it is mainly recommended for white and durable carpets. 
Sauce:
 Remove with a spoon as much sauce as you can before washing the stain with Marseille soap, or do dry cleaning with soda.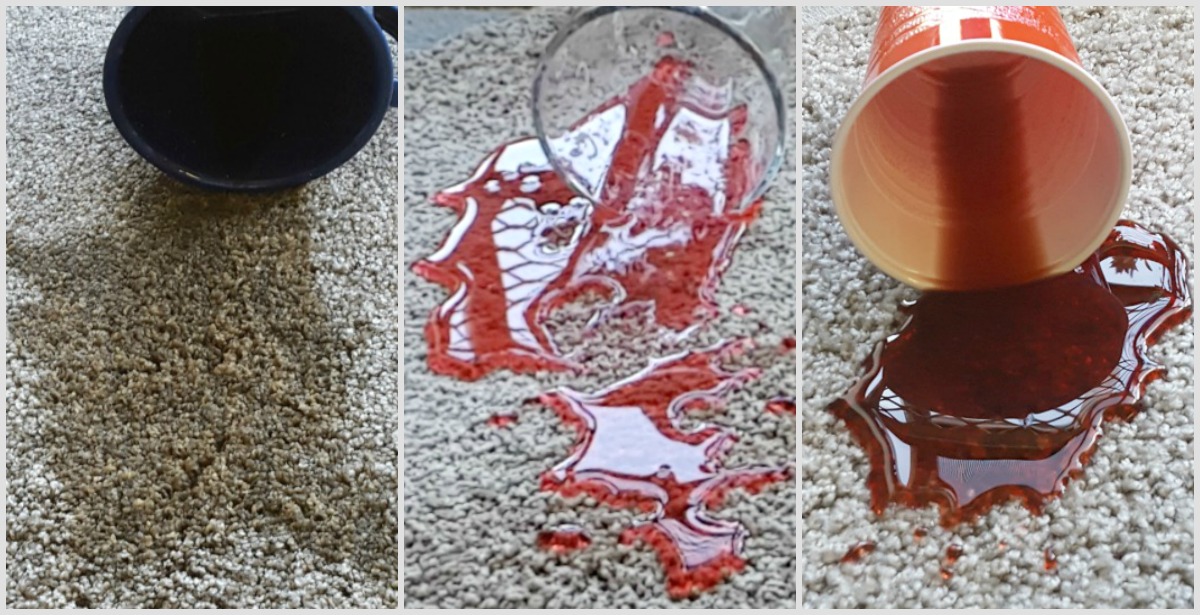 Coffee:
Pour water on the stain to dissolve the stain and use absorbent paper or cloth to absorb it.
Press gently with your hand to absorb most of the amount and repeat again and again until no more liquid comes out on your absorbent paper or cloth.
Wine:
Water with a little soap is enough. Dry the carpet with absorbent paper. Dissolved soda in water can help with the most difficult stains. 
Blood:
Wash with cold water. Salt water can work effectively. 
Type of carpet 
Synthetic
 The synthetic is resistant to water, soap, most cleaners as well as washing in the washing machine.

:
Usually synthetic carpets need professional cleaning, however you can try to clean it yourself.
Start by wiping the carpet well with the vacuum cleaner. Then use a steam cleaner since with the power of steam and the help of hot water it uses it thoroughly cleans your carpet.
Fragile fabrics (silk, etc.):
Sensitive fabrics do not withstand cleaning and rubbing should be done very gently so as not to damage the fibers. 
To clean the fibers, an ecological solution is often indicated, mainly the use of starch (vegetable origin), vinegar or Marseille soap.
Fiber (cotton, wool, etc.):
Natural fibers can be washed with water, but dry cleaning is best.
For dry cleaning, use baking soda to absorb the stains and then use a vacuum cleaner.