For the right result, you must have the right tools. Choose the right type, brush or roller to match the surface you want to paint. At the same time, for the right choice you should know the usefulness of each type.
Roller or brush?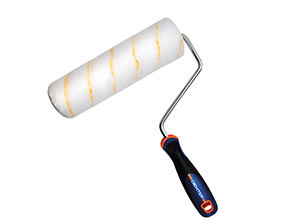 Rolls:
 Rolls are recommended for large surfaces such as walls and ceilings because they can cover them quickly. For smaller surfaces such as doors and windows, it is advisable to use smaller types of shutters that will match exactly the surface you want to paint. 
Also, choose the right roll depending on the surface you will use it (soil, wall facade, ceiling, wooden constructions) and the type of paint you use (glue, plaster, acrylic, varnish)
Foam rolls and fabrics are suitable for water colors. But the rougher the surface you are going to paint, the thicker the roll should be. For matte colors, prefer foam rolls. For greater accuracy in the result, use the best on thin surfaces. For upholstery or for frames and molds, prefer small fabric rolls (diameter 60 to 110mm) and not brushes.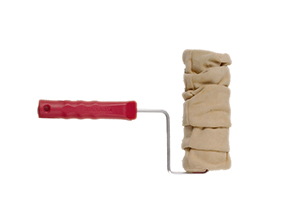 Roller shutters are ideal for short surfaces, while curved shutters are recommended for water surfaces. If you want to create an 'effect' or a style on a surface, choose the special roll for effects.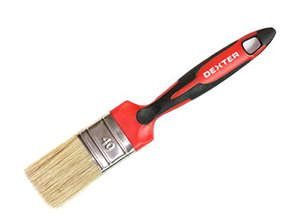 Brushes:
The choice of brush is determined by two factors. From the type of hair and its quality. A quality brush should contain a high density of hair as it absorbs more dye and has a better color coating on the surfaces used. At the same time, it paints evenly and has better durability over time. The second factor concerns its overall quality. Poor quality brushes may or may not cover the surfaces properly and adequately.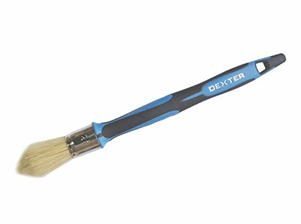 There are rectangular or flat brushes and round ones. The latter are ideal to get a perfect and expensive but also for corners, windows and molds. 
Natural hair brushes are ideal for solvent-based coatings as they are highly resistant to this type of base.
Finally, synthetic brushes that do not absorb water are ideal for acrylic paints.